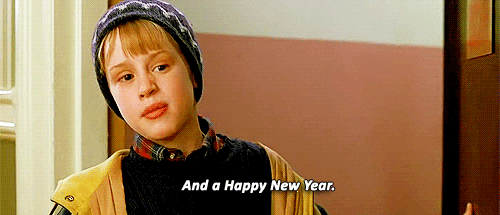 Happy New Year everyone!
I'm sorry I've been basically in the dark for the past month or so. Finals then Christmas and everything else. You know what it's like.
Anyway, I've been seeing all these posts about wrapping up 2015 and what to expect for 2016 and thought I would give it a go. This year has been such a blur and I honestly don't remember that much, especially at the beginning of the year.
Here are the most important blog-related highlights of my year and what I'm looking forward to in the new year.
Highlights
First off, I started this blog (check out my first real post (not a reblog) here! It's pretty lame, not going to lie.)
I started writing for Sherlock's Home almost exactly a year ago. Check out my first post on their site here!
Fantastic Beasts and Where to Find Them and Harry Potter and the Cursed Child announcements
The Sherlock Special (airs tomorrow!) and anxiously waiting for Season 4
I opened my Etsy shop! Click the button on the sidebar to visit.
Found out who "A" is and 5 Years Forward starts January 12th!
Mockingjay Part 2 was amazing and I'm sure Star Wars VII was too (but I haven't seen it yet 😦 )
Avengers: Age of Ultron
Dr. Strange started filming
Jurassic World
I discovered book tags and blogging awards and hopefully I start posting more and get more acquainted with the blogging world.
Sadly, there's also a list of things I didn't get to do in 2015 (even though it's a short list)
Disappointments
Didn't finish all the books on my list (including the Hunger Games series)
Didn't start any new shows (I know… what have I been doing all year?)
I don't really have any bookish updates or things I'm looking forward to. I still have to finish the list I posted about here. Well, I think I'm going to either start watching The Man In The High Castle or read The Martian. Happy New Year everyone!
Have any highlights in mind that I missed? Comment below!